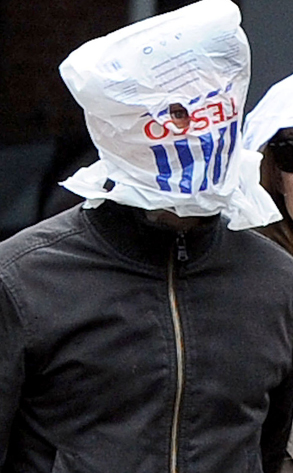 Fame Pictures
Lesson No. 1 of how to be an under-the-radar celebrity: Don't walk around the streets with a plastic bag on your head in full view of the paparazzi.
It's a lesson this British rocker learned the hard way, when he threw safety to the wind (do not try this at home, kids) and strolled around his London neighborhood this week with the attention-grabbing cover-up. But he's no dummy—cleverly, he cut out, well, just one eye hole so as better to navigate around town.
Wonder what his fashionista better half thought of this particular accessory? So, who's the rocker with a sudden case of camera shyness?