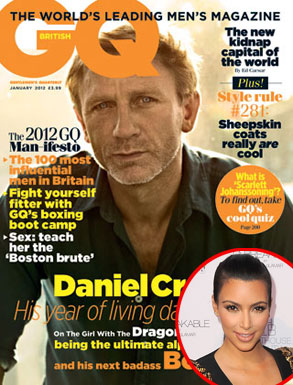 gq-magazine.co.uk; Jordan Strauss/WireImage
No need to torture Daniel Craig to get an honest answer out of him.
In the January issue of British GQ, the world's reigning James Bond explained why he and Rachel Weisz tied the knot under cover of MI6-caliber secrecy—then went and trashed a certain family who let TV cameras document the whole thing.
Uh-oh, guess who doesn't put the "Gentleman" in Gentleman's Quarterly...