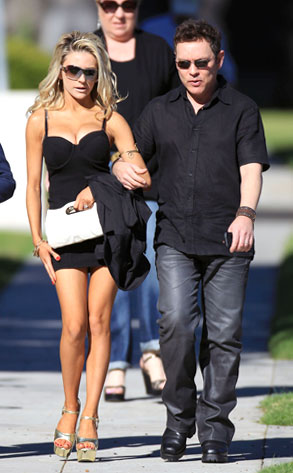 Splash News
Well, isn't that special?
The perpetual sight of teen bride Courtney Stodden strutting around in all sorts of revealing outfits is certainly nothing new.
So, it was really no surprise to see the 17-year-old flaunting what the good Lord gave her by way of a skimpy form-fitting black dress in L.A. on Sunday.
Except for one thing.
She, along with her 51-year-old hubby Doug Hutchison, was attending...a church service!
So what do you think of Court's cleavage-baring worship wear? Completely innocent or simply sinful?