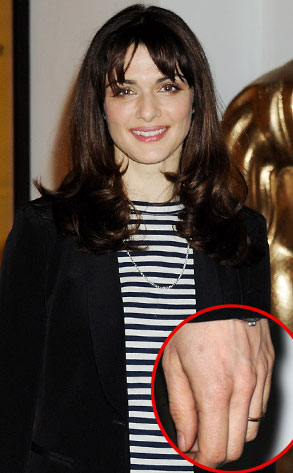 Dave M. Benett/Getty Images; Rex USA
Well, if you pictured a blingin' rock that looked so heavy your ring finger got sore just by looking at it, then think again.
It's been over five months since Rachel Weisz secretly got hitched to James Bond Daniel Craig, and we finally caught a quick glimpse of her ring when she promoted her new romance film The Deep Blue Sea in London today.
And it was...different.