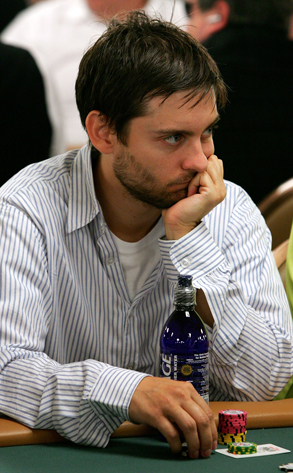 Ethan Miller/Getty Images
Tobey Maguire knows when to fold 'em.
The star, currently filming Baz Luhrman's adaptation of The Great Gatsby with pal Leonardo DiCaprio, has reached a settlement in a lawsuit accusing him of winning more than $300,000 as part of an allegedly illicit poker ring organized by a currently imprisoned Beverly Hills hedge-fund manager.
So what did Maguire do to untangle himself from this complex legal web?