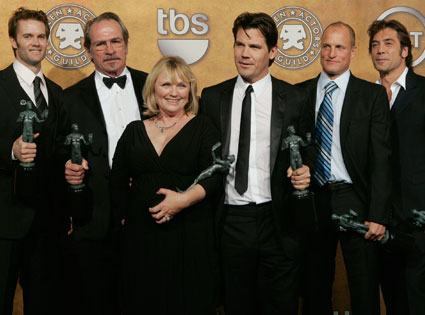 AP Photo/Reed Saxon
Tommy Lee Jones is suing the makers of No Country for Old Men for more than $10 million of unpaid bonuses from starring in the 2007 Oscar-winning film.
In the lawsuit filed Thursday against Paramount Pictures, Jones, who played Sheriff Ed Tom Bell in the flick, claims he was promised "significant box office bonuses" and other compensation depending on the success of the film. No Country made more than $160 million and won four Academy Awards, including Best Picture.
The suit says the 61-year-old Oscar winner was paid a reduced fee up front when he signed on for the flick, and that there were known errors in his contract that weren't corrected before the movie was made.
Jones wants an auditor to review financial records and determine how much he should be paid.