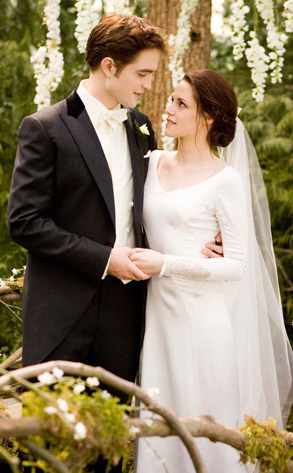 Andrew Cooper/Summit Entertainment
Stunning!
By now, most Twi-hards have already seen Bella Swan (Kristen Stewart) stroll down the aisle in her highly anticipated wedding to Edward Cullen (Robert Pattinson).
But, what they may not have seen are these fresh images of Bella's wedding dress (along with a few fun facts about the gown to boot).