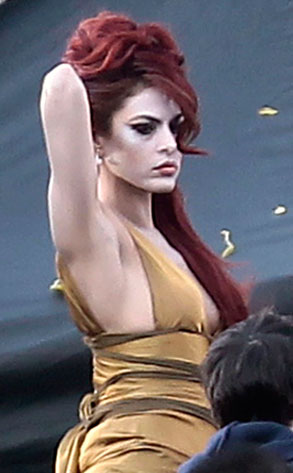 Flynetpictures.com
Well, if Hollywood ever decides to start production on the Amy Winehouse story, they won't have to look too far for their leading lady.
Ryan Gosling's normally brunette lady friend is getting in touch with her fiery side for her new role in Holly Motors, and today was spotted donning an auburn wig on the Paris set of her new movie.
But is it just us, or does she look a little…uncannily familiar?
Maybe it's the beehive, maybe it's the heavily winged black eyeliner, maybe it's the angle of the shot, but if we didn't know better, we'd swear she was channeling the late singer—and doing a fine job of it.
What do you think? Are our eyes playing tricks or is it really an unexpected resemblance?