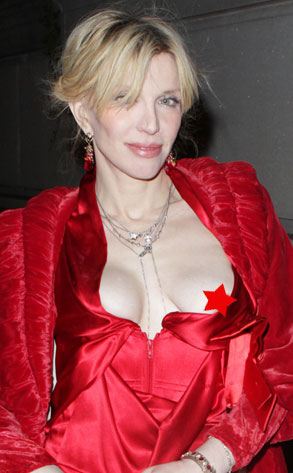 Richie Buxo / Splash News
Another day, another Courtney Love boob exposed.
OK, so technically it's been a few days since the singer opted to bare her breasts while performing at the recent São Paulo Music and Arts Festival in Brazil., but close enough.
While leaving a post-premiere party in NYC last night for Martin Scorsese's new 3-D adventure film Hugo, the songstress inadvertently (we assume) let a little too much hang out as she worked walked the streets of the Big Apple.
No word on what her next public outing will be, but whatever it is, let's hope Court will be able to keep it all in.
Hey, we can dream, right?