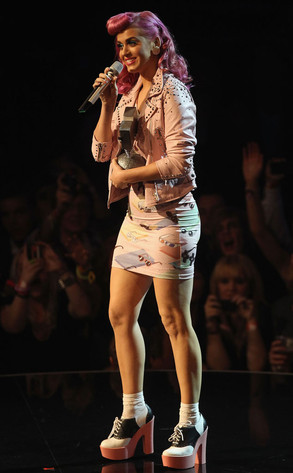 Dave J Hogan/Getty Images
You know the saying—first comes love, then comes marriage, then comes the baby in the baby carriage. Well, Katy Perry's two for three.
And while Russell Brand's wife of one year hasn't made any announcements with regards to completing that triumvirate, the media seemed content to make it for her, spawning bumpwatch in the wake of both Katy's comments that when it comes to babies, she would happily "keep popping them out"—as well as her decision to don a slightly unforgiving series of outfits at the AMAs.
So what does this outspoken star have to say about the incessant scrutinizing of her midsection?