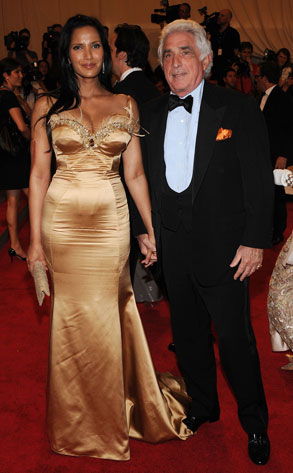 Larry Busacca/Getty Images
It's a sad day indeed for Padma Lakshmi.
The Top Chef host, who was romantically linked to Theodore Forstmann, is mourning the loss of the billionaire businessman.
A spokesperson for the financier and philanthropist tells the New York Times that Forstmann passed away on Sunday due to brain cancer. He was 71.
In February 2010, when Lakshmi welcomed her first child, a girl named Krishna, there was much talk as to whether or not Forstmann was the father.
It was later revealed, though, that venture capitalist Adam Dell was the baby's dad.
Forstmann was also linked to the late Princess Diana.