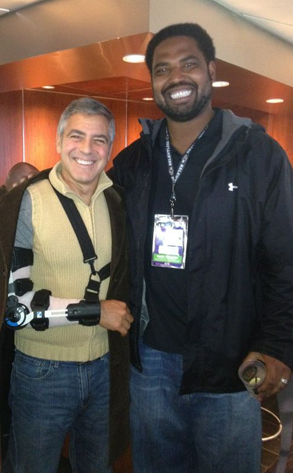 Twitter
Yikes! Did Stacy Keibler just kick George Clooney's ass?!
After all, the Descendants star himself has said that his girlfriend is more than capable of doing it.
So, is that the reason why the actor was spotted sporting a rather gnarly sling on his arm while taking pics with former Baltimore Ravens offensive linesman Jonathan Ogden at the Ravens-Bengals game on Sunday?