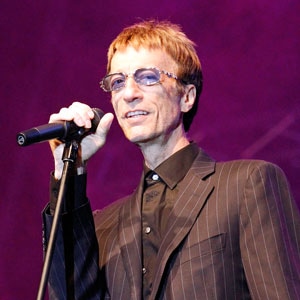 Frank Hoensch/Getty Images
Following a couple of health scares this year, Robin Gibb is in the fight of his life.
The Bee Gees star has reportedly been diagnosed with liver cancer, according to the Daily Mail—a condition he became aware of several months ago. 
The 61-year-old "Stayin' Alive" singer, who has become noticeably thinner in recent months, has had to cancel several appearances recently due to issues with severe abdominal pain. 
Most recently, Gibb was rushed to the hospital Tuesday, following an emergency call from his home. He was released later that day.
News of Gibb's diagnosis comes on the heels of another hospitalization in October, due to severe abdominal pain.
And sadly, the ailing musician's health issues are nothing new.
Back in August 2010, Gibb had emergency gastro-intestinal surgery. Then in April, he was hospitalized again after falling ill with severe abdominal pain, causing him to cancel a scheduled tour of Brazil. 
After Gibb pulled out of several appearances recently, Bee Gee fans originally feared he was suffering from the same condition that caused the untimely death of his twin brother and former band mate, Maurice, who died of a heart attack in 2003 during surgery for a twisted intestine.
No official statement has been released yet regarding Gibb's current health condition on his website, but we will keep you posted.