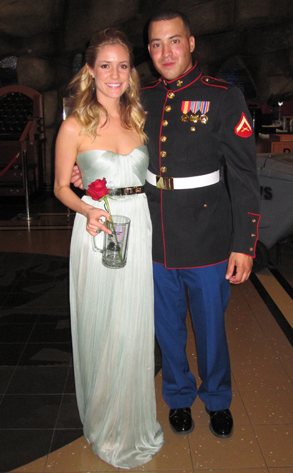 Courtesy of Lance Cpl. Jonathan Burkett
So just who is this gutsy guy who asked out Kristin Cavallari on a whim?
"What made me ask Kristin to the ball? I always thought she was a beautiful girl," U.S. Marine Lance Cpl. Jonathan Burkett, whose date to last night's Marine Corps Ball in San Diego was none other than the former Hills star, exclusively told E! News Friday.
Burkett invited Cavallari via Twitter—he wasn't able to make a snazzy YouTube video from where he was stationed—back in August, and...what came next surprised him.