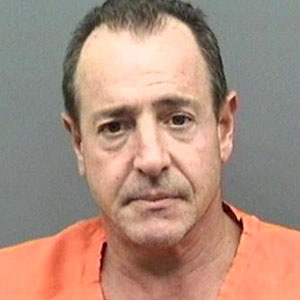 Hillsborough County Sheriff's Dept.
Another Lohan has been released from the slammer.
Lindsay's embattled father, Michael Lohan, left a Florida jail Wednesday after spending almost three weeks behind bars following his Oct. 25 arrest for attacking his off-again girlfriend, Kate Major
"We got him out of jail today," Lohan's attorney Michael Perry tells E! News. "I am very pleased and I think it has all worked out. I think he can finally put all of this behind him."
As part of his plea deal reached with Hillsborough county prosecutors, the 51-year-old Lohan will spend the next four months of his one-year probation at a Fort Myers Christian-based treatment facility and will participate in a domestic violence intervention program.
With Major in the courtroom, Lohan was ordered by Judge Nick Nazaretian not to contact her or would otherwise be sent back to jail for two years.