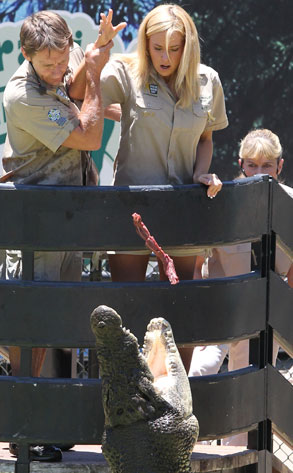 Blue Wasp/Grey Wasp/Splash News
And here we thought Kate Gosselin's home life was a zoo.
The erstwhile reality star was minus her famous 8 when she touched down in Australia this week, turning up at Australia Zoo to participate in Steve Irwin Day, so deemed in honor of the zoo's beloved founder (wonder how many coupons she had to clip to pay for that ticket).
So what'd she get up to Down Under?