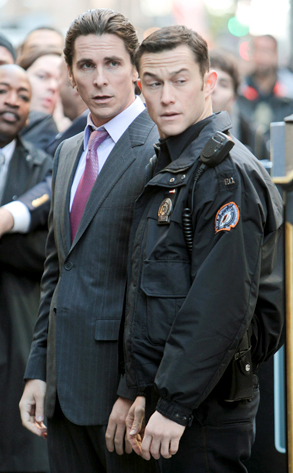 Swarbrick/INFphoto.com
Joseph Gordon-Levitt could tell you everything he knows about The Dark Knight Rises given the fact he plays a key role...but then he might have to kill you.
That said, the Inception star did confirm to E! News that filming on Christopher Nolan's highly anticipated trilogy capper is finally at an end—nearly seven months after it began.
Here's what he had to say.