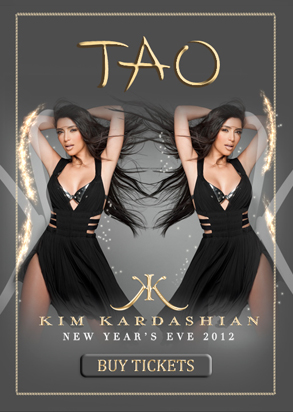 Tao
Kim Kardashian is ready to ring in the new year.
The recently separated E! star is planning to host her second straight New Year's Eve bash at Tao, the Las Vegas club in the Venetian hotel that's become a regular haunt for the whole Kardashian family. Kim will be leading the countdown from inside the club, while a surprise guest will be doing the same outdoors.
But Dec. 31 is still some weeks away, and Kim's schedule hasn't reverted to its usual jam-packed stage just yet...