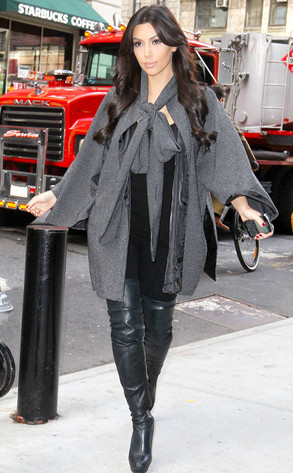 Freddie Baez/startraksphoto.com
It's bluff-calling time: Kim Kardashian has seen her alleged former publicist and raised him a lawyer. A damn good one, at that.
Last week, Jonathan Jaxson identified himself as Kim's former publicist (mistake No. 1) and began yapping to anyone with a video camera that he believed the reality star's short-lived marriage to Kris Humphries was staged, that Kim was still hung up on ex Reggie Bush and all manner of other unseemly and potentially reputation-damaging allegations.
He was paid a fair bit of media mind because he seemingly had proof of a connection to Kim, in the form of photos, alleged contracts, and still viewable YouTube videos.
Well, it looks like the time has come for Jaxson to learn what the rest of the nation has long known: nobody messes with the Kardashians and gets away with it.