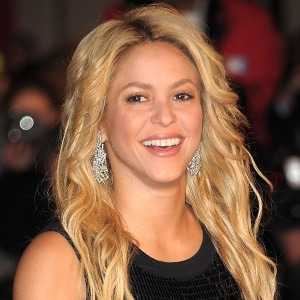 Dominique Charriau/WireImage.com
Last night might have been all about stringin' some tunes on the guitar for the 45th Annual CMA Awards in Nashville, but tonight, all the action was in Las Vegas for the 12th Annual Latin Grammy Awards.
With so many Latin lovers, including sexy stars like Sofia Vergara, Demi Lovato and Shakira, the show was sure to be muy caliente. And it was.
Latin Music's biggest night opened with host Fernando Gonzalez and a performance of "Latinoamérica" from Calle 13, who were nominated for a record of 10 awards.
We already know those hips don't lie, and neither does her music.
Seven-time Latin Grammy winner, and two-time Grammy winner Shakira, was honored with the 2011 Latin Recording Academy Person of the Year award last night, and sang "Antes de las Seis," from her album Sale El Sol.
The Colombian-Lebanese singer called the top honor "one of the most important moments in my life and the most important recognition I've received."
She also tweeted her fans, "Gracias a mis colegas por acompañarme en una de las noches más bonitas de mi vida. ¡Ustedes son el talento y la voz de Hispanoamérica! Shak," which, according to our Spanish skills, translates to, "Thanks to my colleagues for joining me on one of the most beautiful nights of my life.You are the talent and the voice of Latin America! Shak."
Lovato also had an important night as she made her debut on the Latin Grammy stage with Pablo Alborán performing their song, "Solamente Tú." Shortly after, Pitbull and Marc Anthony rocked the crowd with "Rain Over Me." And, you'd never guess, Usher even sang a bit and showed off his Spanish tongue!
Shakira continued to get recognized, walking away with Best Female Pop Vocal Album for Sale El Sol, giving her eight Latin Grammys in her career so far.
But at the end of the night, Calle 13 dominated the show, taking home a record of nine awards, including Album of the Year for Entren Los Que Quieran.
For a full list of the winners, go to LatinGrammy.com.