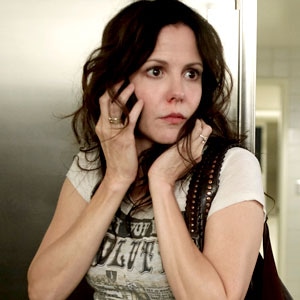 Jordin Althaus/SHOWTIME
Time to celebrate with a round of hits…with the palm of your hand. High-fives. Why, what did you think we meant?
Showtime just announced that its highest-rated comedy series Weeds has been picked up for an eighth season. When will we get more of Nancy's (Mary-Louise Parker) shenanigans?
The network says that production for the 13 new episodes will start in 2012. Not too long of a wait, but probably not soon enough for Weeds fans.
Thank the TV gods that we are getting more episodes, because last time we saw the Botwins, we were left with a huge cliffhanger. The family was enjoying a nice dinner together in their Connecticut home, when a gunman burst in and fired on the family, but we don't know who was on the receiving end of the bullet! We're hoping everyone gets out alive, but we have a feeling Silas might have been the one who got shot. Hunter Parrish, you are far too attractive to die!
Are you happy Weeds gets a season eight? Do you think this will be the last season? Mellow out and scroll down to post your reactions in the comments.