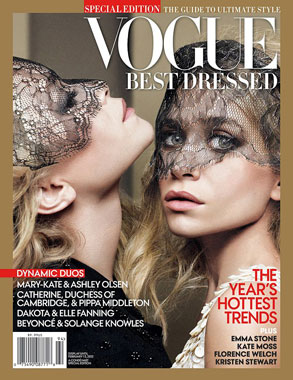 Craig McDean/Vogue
Love or hate their offbeat style, Mary-Kate and Ashley Olsen always turn heads when they hit the red carpet.
And that's why the child stars-turned-designing duo are Vogue's best-dressed ladies of 2011.
This year's list turned out to be a family affair, as the fashion bible didn't single out individual stars but rather stylish sisters!
So how far down the list—'cause you know they had to make the cut, right?!—were Kate Middleton (er, Duchess Catherine) and little sis Pippa Middleton?