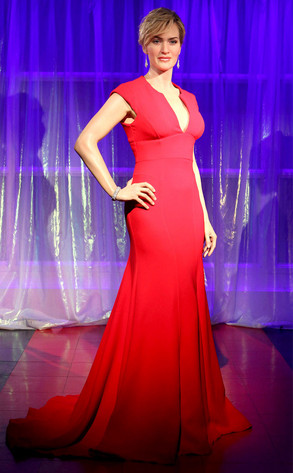 Fred Duval/FilmMagic
Finally!
A wax figure that doesn't deserve to be stuck at the bottom of the ocean along with a certain luxury liner.
Given how so many of them often end up not resembling the very celeb they're supposed to be, well, celebrating, it was refreshing to see this lovely likeness of Titanic star Kate Winslet unveiled this morning at Madame Tussauds in London.
Appearing almost as elegant as the real deal, the Oscar winner's doppelgänger is dressed in the gorgeous red Elie Saab gown the 36-year-old actress wore to the Emmy Awards in September.
Very impressive indeed.
But what say you? Approve of this wax Winslet?