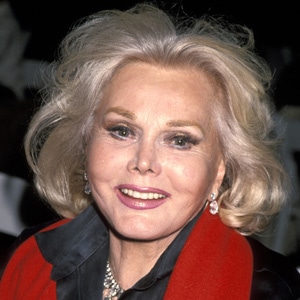 Jim Smeal/WireImage.com
Zsa Zsa Gabor has been rushed to the hospital again, this time for severe bleeding.
The 94-year-old's husband, Frederic von Anhalt, called 911 and accompanied her to the hospital, the actress's rep, John Blanchette, tells E! News.
So how is she holding up?
Blanchette said thet Zsa Zsa began bleeding from the feeding tube in her stomach.
"Her husband, Frederic, called me aout 15 minutes ago and they were on their way in an ambulance to the UCLA Ronald Reagan Medical Center," Blanchette said.
The Hollywood icon has been ailing in recent years. Just last month she required emergency surgery after losing consciousness at her Bel-Air home.
During that previous stint the stomach tube detached and caused her internal bleeding.
In 2010, Gabor broke her left hip. In January, she had to have a portion of her right leg amputated due to an infection of gangrene. And then in August, she received last rites from a priest.
Gabor has rallied each time, though. And we wish her the best now.