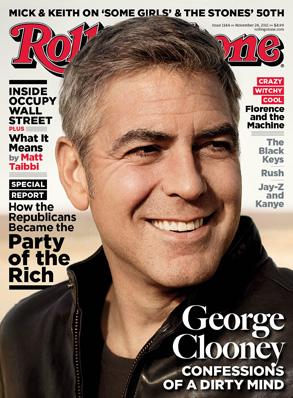 Courtesy of Rolling Stone
George Clooney is coming clean.
The debonair dude, who definitely has a way with the ladies, reveals in the new issue of Rolling Stone that it's been a long time since his first time.
So, at exactly what age did Stacey Keibler's boyfriend begin bumpin' uglies?