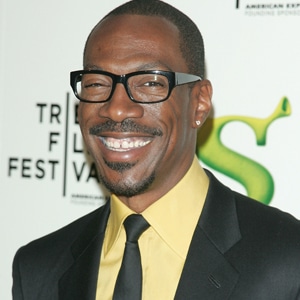 Jim Spellman/WireImage.com
The Oscars are going back to the drawing board.
Less than 24 hours after Brett Ratner resigned as producer of the Oscars, Eddie Murphy has followed him out the door.
The funnyman will no longer be hosting the 84th Academy Awards.
Read on to find out what Murphy is saying now...
"First and foremost I want to say that I completely understand and support each party's decision with regard to a change of producers for this year's Academy Awards ceremony," Murphy said in a statement released by the Academy. "I was truly looking forward to being a part of the show that our production team and writers were just starting to develop, but I'm sure that the new production team and host will do an equally great job."
This year's show was suddenly in turmoil yesterday: Ratner called it quits after being blasted for using a gay slur during a Tower Heist Q&A this weekend. He also upset the Academy with his crass sex talk during an appearance on Howard Stern's radio show earlier this week.
Academy president Tom Sherak also said in the statement, "I appreciate how Eddie feels about losing his creative partner, Brett Ratner, and we all wish him well."
I'm told Academy officials are meeting later today for a big brainstorming session to find a new host. I also hear that, as the Hollywood Reporter first reported, J. Edgar and Tower Heist producer Brian Grazer is likely to replace Ratner.
Now we want to hear from you. Sad to see Eddie Murphy go? Sound off below. And feel free to give the Academy some suggestions on who you think should replace him.