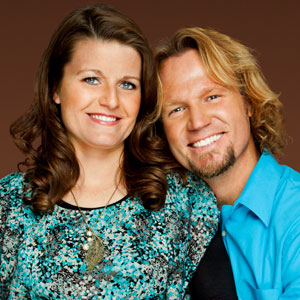 TLC/Kyle Christy
Apparently, they're not always one big happy family.
On a recent episode of TLC's Sister Wives, the Browns addressed some bullying that has been going on under their own roof. Some of the original 16 children don't exactly accept wife No. 4 Robyn Brown's three children from a previous marriage.
And if you think Robyn's about to let this slide, think again.
The issue of bullying and abuse hit close to home for the fourth wife and new mom, as we found out on Twitter today after Brown revealed a bit of her past.
"Just to clarify, I do not tolerate my kids getting bullied. I ended my first marriage because of abuse. My kids come first ALWAYS."
Speaking of kids, Brown also tweeted an update on her newborn Solomon, the 17th child in the Brown family.
"Thank you for all the congrats! Sol is a sweet angel and we are doing well. I thank God everyday for him. His gentle spirit is contagious."
Contagious enough to stop the bullying? We hope so.
—Reporting by Katie Rhames