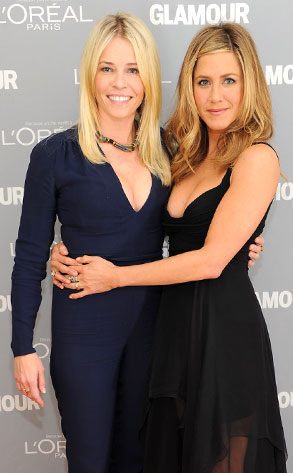 Dimitrios Kambouris/Getty Images
Jennifer Aniston überraschte das Publikum bei den Glamour Women of the Year Awards aus zwei Gründen.
Sie war weder auf der Gästeliste, noch ließ sie sich auch auf dem roten Teppich blicken, dennoch erschien Jen aus heiterem Himmel in der Carnegie Hall, um E!s Chelsea Handler einen Award zu überreichen.
Auch erwartete das Publikum nicht, dass die Schauspielerin verkünden würde, dass sie "total verliebt" ist!