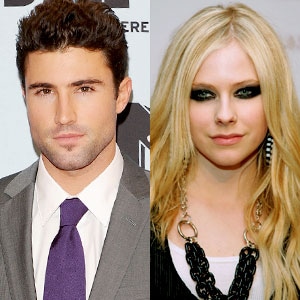 Ian Gavan/Getty Images; James Devaney/Getty Images
This brings a whole new meaning to fighting for love.
Brody Jenner and girlfriend Avril Lavigne reportedly ended up in a bloody bar brawl last night after the former Hills star had a bottle smashed in his face at the Hollywood Roosevelt.
So, what went down?
Police are still investigating the exact circumstances of the altercation, but a source told E! News that the bottle smack-down happened after Lavigne got into an altercation with another woman and Jenner tried to break it up.
And then things apparently took a turn for the worse.
We're told punches were thrown, cops arrived and Jenner landed in the hospital with a big gash on his face.
And although he has already been released, Jenner reportedly received several stitches.
Prior to the incident, he tweeted, "Having the best night with the love of my life @AvrilLavigne so happy right now!! .. #Movember CRUSH!! haha".
Just hours later, he updated that, saying "Interesting Saturday night... Just got of the hospital with a new scar on my face.. Charges/chargers!!!"
Interesting night, indeed. Ouch!
—Reporting by Ken Baker