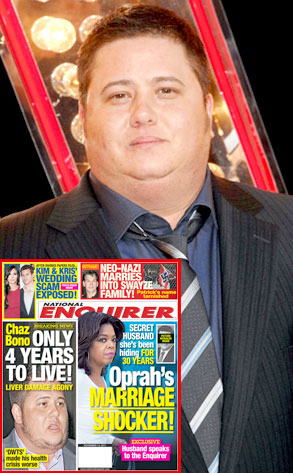 MCMULLAN CO/SIPA; Courtesy of Enquirer
Since his sex reassignment surgery, Chaz Bono is very much alive—and plans to stay that way.
The recently booted Dancing With the Stars contestant and transgender activist is threatening to sue the National Enquirer over a cover story in its upcoming issue in which the tabloid claims he'll die within four years because of purported health issues stemming from his gender transition.
Could someone be doing the quickstep into court?