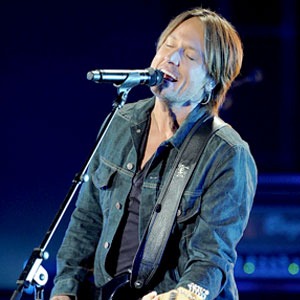 Jason Merritt/Getty Images
Is there something in the water?
Keith Urban is going to have throat surgery later this month to have a polyp removed from his vocal cords, and he has been forced to postpone his All for the Hall concert benefiting the Country Music Hall of Fame and Museum.
"The surgery, an out-patient procedure, while minor, will require complete voice rest followed by an undetermined period of  recuperation," Urban's rep said.
The country singer is just one of several music-makers who's gone under the knife recently to ensure their pipes stay strong for the long haul.
R. Kelly underwent emergency throat surgery in July to drain an abscess on his tonsils. John Mayer developed a granuloma near his vocal cords that ultimately required an operation for removal and he had to cancel several shows and push back the release of his new album.
And Adele was forced to pull the plug on the remainder of her 2011 schedule so that she gets enough R&R after surgery to repair a hemorrhaged vocal cord.
Urban, meanwhile, is going to keep on trucking—albeit in low gear—until his surgery.
His rep says that he will keep his myriad one-song appearance commitments leading up to the procedure, after which he'll rest and reschedule all multiple-song performances for after the new year.
We like to think that Nicole Kidman is stocking up on cold beverages and ice cream right this minute.