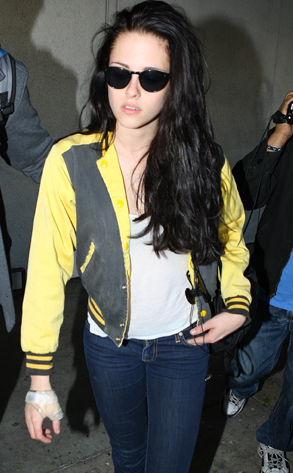 LEON20 MADS/GSI Media
Ouch!
While Kristen Stewart only slightly injured herself recently while shooting Snow White and the Huntsman in London, seeing the girl's right hand all wrapped up makes us wince nonetheless.
Maybe that's because we can't help but wonder (and worry!) if there was actually more to the mishap than we were led to believe.