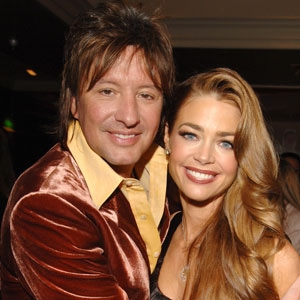 Lester Cohen/WireImage
Denise Richards and Richie Sambora are back on!
The two were together for about a year before splitting up in 2007.
But now...
A source confirms that Richards and Sambora have reunited. RadarOnline reported the two had dinner Sunday night at a Japanese restaurant in Woodland Hills, Calif.
"They're very happy and are dating," my source said. "They never stopped caring for each other."
Anyone who has read Richards' memoir, The Real Girl Next Door, could kind of guess that. "Richie and I shared an easiness I hadn't before had," Richards wrote. "We were able to be open, honest, and completely authentic with each other, with no judgment."
The Blue Mountain State actress also revealed in the book that she and Sambora had seen each other a few times over the years after the split, but never went out in public.
"I don't regret my relationship with him," Richards also wrote. "I learned hard lessons from our journey together. My heart may have been bruised, but it was pure. Richie is a wonderful man. He came into my life when I needed him and he needed me. We'll always have that bond."
Clearly.