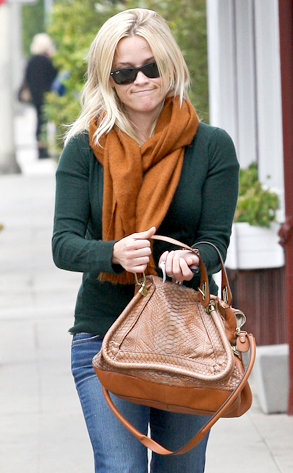 Fame Pictures
Reese Witherspoon didn't skin the python herself, but that's little comfort to PETA.
People for the Ethical Treatment of Animals unloaded on the Oscar winner today after she was photographed toting a designer bag made with genuine python skin.
"No matter how much Reese paid for that bag, the animals paid a much higher price," the animal-rights group said in a statement. (For the record, Witherspoon's Chloe Paraty purse costs $3,820.)
And PETA didn't hold back in detailing what, exactly, that higher price entails.