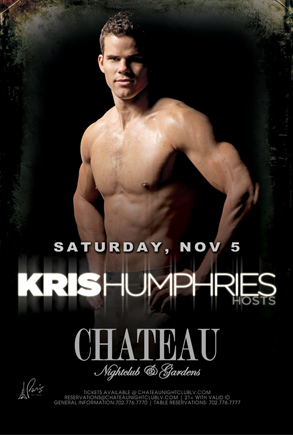 Courtesy Chateau Nightclub
Kris Humphries may be "devastated" that his 72 days of marriage to Kim Kardashian are over, but he's not going to sit at home and sulk.
Instead, Kris is hosting a party in Vegas on Saturday, just days after Kim's Halloween divorce filing.
Unlike his chest-baring invitation, we presume he'll be wearing a shirt for his appearance at Chateau nightclub. But will he talk to press on the red carpet?