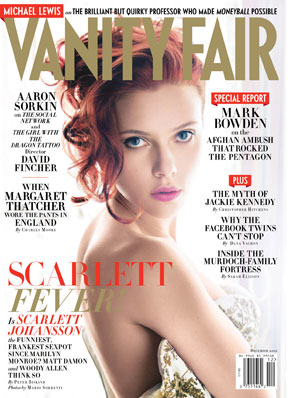 Vanity Fair
Scarlett Johansson is comfy in her own skin—even, apparently, when more skin than she ever intended to show ends up all over the Internet thanks to a hacker who could wind up in prison for 100 years.
"I know my best angles," she quipped in an interview to go with the December cover of Vanity Fair, responding to the inevitable questions about last month's nude photo scandal.
And while it was obvious Johansson preferred talking about her craft (winning her first Tony, making her first blockbuster hit, etc.), rather than her, er...Anyway, she actually filled in quite a few blanks on the subject, including why she took X-rated pictures of herself in the first place.