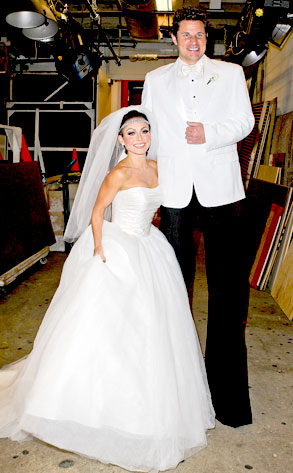 Wagner Az/PacificCoastNews.com
Kim Kardashian and Kris Humphries' fairy-tale wedding was the subject of a Halloween stunt by one morning show today.
In a bit of imperfect timing, the hosts dressed up as the duo on their wedding day. Unfortunately, just over an hour later, it was it was confirmed that Kim would be filing divorce papers.
So why was this pair dressed up as the couple just as news of the break-up hit?