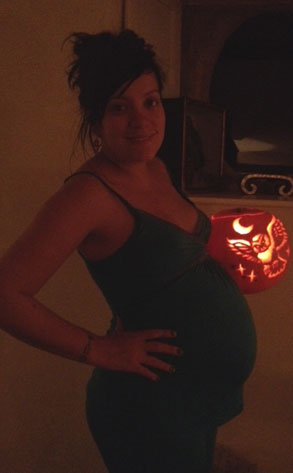 Twitter
How's this for a Halloween treat?
Not only did Lily Allen show off the results of her mad carving skills last night, but the singer also served up a sweet glimpse of her beautiful belly.
"Me, bump and pumpkin, I did it last night during x-factor," Allen tweeted along with this pic.
She did, however, admit that the owl design gracing her gourd was not entirely her creation.
"OK so I did use a stencil, but still pretty cool, no?" the songstress later wrote with a close-up of her craftwork.
Allen and husband Sam Cooper, who tied the knot in June, are expecting their first child together next month.
Just in time for another holiday.