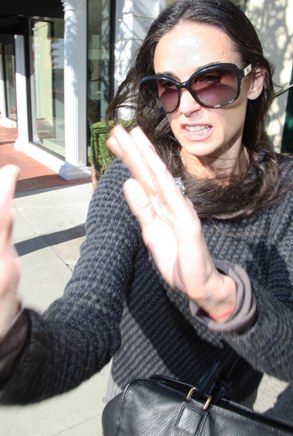 X17online.com
You don't mess with a woman who just had a manicure.
Fresh from having her digits done, Demi Moore was exiting Jessica Nail Clinic in West Hollywood's Sunset Plaza earlier today when she came face to face with some eager paparazzi.
And word is, she did not treat them like a few good men.