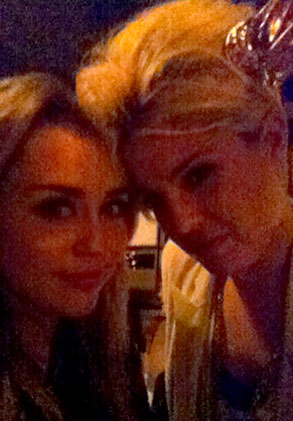 Twitter
Kelly Osbourne turns 27 today, but she got the party started last night in L.A. with help from a famous friend: Miley Cyrus.
The girls, who worked and partied together in New Orleans while filming So Undercover last summer, reunited for a dinner at the Little Door restaurant in Kelly's honor.
The birthday girl even shared a snap from the celebration...