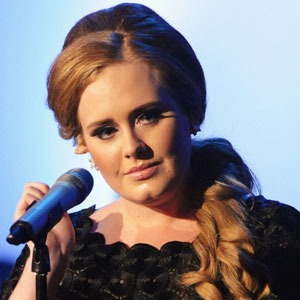 Jeff Kravitz/FilmMagic
Adele's vocal cords are rolling in the deep, all right. Deep you-know-what.
After a year plagued with canceled tour dates and increasingly serious bouts of laryngitis, the British chanteuse has called time on her professional obligations for the remainder of 2011 as she once and for all attempts to remedy her vocal problems by undergoing throat surgery.
Her record company announced the news this morning, saying that it is with "deep regret" that the singer has canceled all the remaining live dates and promotional appearances through the end of the year.
"She is to undergo surgery to alleviate the current issues with her throat and a full recovery is expected," the statement read. "As a result, doctors have ordered her to rest her voice and completely recuperate before looking to schedule any work commitments."
It's unclear when the 23-year-old—whose 21 is currently the bestselling album of the year so far in the U.S.—is expected to undergo surgery, though (God willing) it's not expected to affect her voice. Fingers crossed, everyone.
And while no 2012 appearances have yet been set, the 54th annual Grammy Awards are set to take place Feb. 12. We can't help but think that would be quite a fitting venue for a comeback.