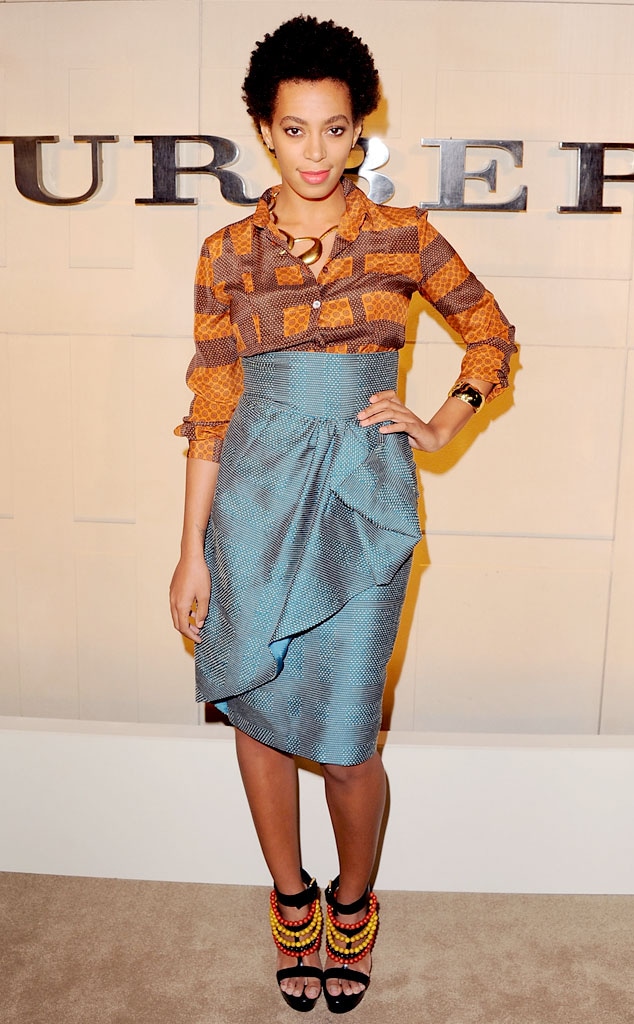 Jon Kopaloff/FilmMagic
UPDATE:
Stacy Says: "How do these dang curtain things go on again?"
________
Calling all couture cops—it's YOU Write 'Em Up time!
The Perp: Solange Knowles, at the Burberry Body fragrance launch party in Beverly Hills
There's never a dull moment when this outrageous fashionista hits the red carpet, that's for sure!
At the Burberry Body bash, Solange put her best foot forward in a pair of fabulous tribal sandals by the brand, but add the shiny apron and printed blouse and this is a mismatched tragedy!
What do you think of her getup? Write a clever caption below and we'll post our favorite here and on our Facebook page.