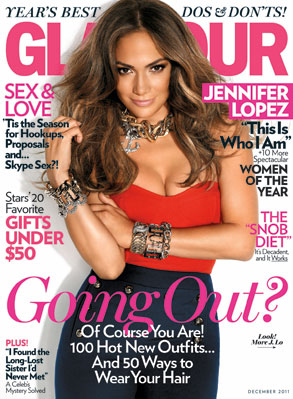 Glamour
Jennifer Lopez has the Glamour thing down. (Both figuratively and literally, as she's the magazine's December cover girl.)
But despite having been around the block a few times, her outlook on love and relationships is still a work in progress.
"I think I've finally learned the biggest lesson of all," she tells the mag, three months after her separation from Marc Anthony following seven years of marriage.
And what might that lesson be, besides the fact that love does apparently cost you a few things along the way?