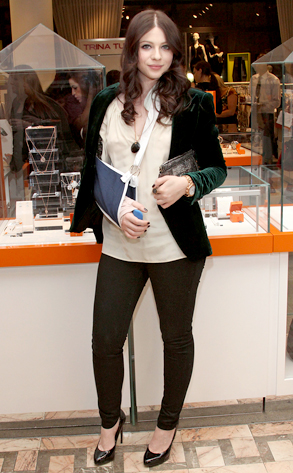 Rob Kim/Getty Images
Just in time for Halloween, Michelle Trachtenberg has that "injured starlet" look down pat.
Unfortunately, that's no costume. The actress has been rocking her one-two punch of bandage and splint all over town this week, and finally took time out to explain her newest unfortunate accessories to fans.
So what happened to her arm?