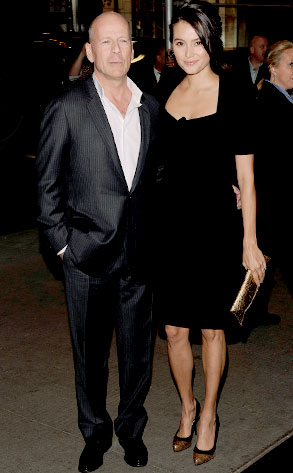 Jemal Countess/Getty Images
Bruno is back to breeding.
It looks like Bruce Willis, who just signed on for yet another Die Hard movie, will now also be prepping for diaper duty as well.
A rep for the 56-year-old actor confirms to E! News that he and wife Emma, 35, are expecting their first child together early next year, stating they "are overjoyed with this news and they look forward to welcoming this newest addition into their family."
The couple married in 2009.
Willis, of course, has been down the rugrat road before. He has three daughters from his previous marriage to Demi Moore.
Congrats, you two!