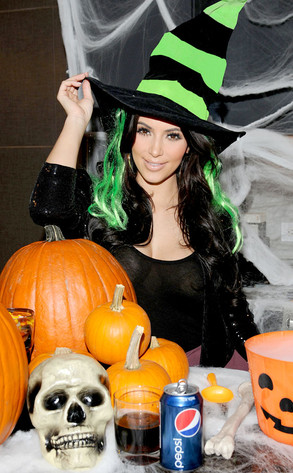 Albert Michael/startraksphoto.com
Whether it's Fourth of July, Oktoberfest or Christmas, Kim Kardashian loves her some holidays.
So it's no surprise the reality star got into the Halloween spirit this week when she stopped by the X Factor's spooky-themed viewing party in Los Angeles and rocked a green and black witch's hat complete with acid green fake hair.
Last year, Kim went solo to Heidi Klum's annual bash as a sexy Little Red Riding Hood, but now that she's got hubby Kris Humphries by her side, will the newlyweds do a couple's costume when she hosts a Halloween party Saturday night in NYC?
Can't wait to find out!