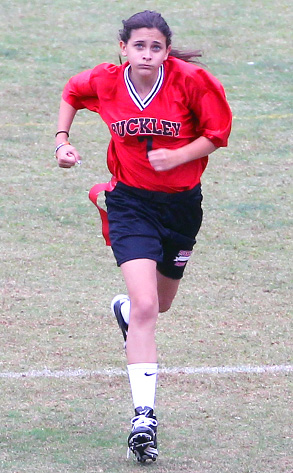 Miguel Aguilar, Sam Sharma, PacificCoastNews.com
Who's bad?
That would be Paris Jackson, the late King of Pop's 13-year-old daughter!
While hitting the field as the only female member of her private school's flag football team, Michael Jackson's kid proved she can be just as tough, if not tougher, than the boys during a game in L.A. on Tuesday.
In fact, at one point, Paris reportedly showed off some serious muscle when she introduced her elbow to an opponent's chest.
Cheering their sister on from the sidelines were brothers Prince and Blanket.
All of which seemed to pay off in the end with Paris' team winning 32 to 6.
That's one way to tell the opposition to beat it!