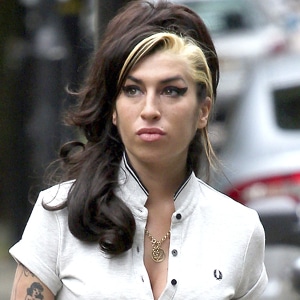 Optic Photos, PacificCoastNews.com
Three months after Amy Winehouse's unexpected passing, and her official cause of death has finally been revealed.
Turns out, her family was right: it wasn't drugs that killed her. It was alcohol.
British coroner Suzanne Greenway announced today that the 27-year-old suffered a "death by misadventure" on July 23, and that her passing was an "unintended consequence" of accidental alcohol poisoning.
An initial autopsy taken in the wake of the singer's death was inconclusive, though no drugs were found in her system at the time. But according to both Greenway and pathologist Suhail Baithun, plenty of alcohol, sadly, was.
Baithun told the inquest committee this morning, where their findings were revealed, that Winehouse had consumed "a very large quantity of alcohol" and that her blood-alcohol limit was more than five times that of the drunk-driving limit.
As for the exact numbers, Greenway told the St. Pancras Coroners Court at today's inquest hearing that the singer had 416 mg of alcohol per 100 ml of blood. The legal limit in Britain is 80 mg.
A policeman who was called to the Grammy winner's Camden home after security found her unresponsive in bed said that two empty full-size bottles and one smaller bottle of vodka were found around her room, and Amy's personal doctor, Dr. Christina Romete, said that she saw Winehouse the night before she died, and described her as "tipsy but calm."
She also backed claims that the singer was not suicidal, and that she had only resumed drinking the day before her death—for a full three weeks prior to that, Romete said, Winehouse had successfully abstained from alcohol.
But there was one drug found in Amy's system: Librium, a sedative prescribed to her to help ease her symptoms of alcohol withdrawal. However, the coroner said that it played no role in her death.
Meanwhile, hard as it may have been for Amy's parents to hear how their daughter died, it also came as something of a relief.
Family spokesman Chris Goodman said that the family was happy "to finally find out what happened to Amy."
"The court heard that Amy was battling hard to conquer her problems with alcohol and it is a source of great pain to us that she could not win in time."