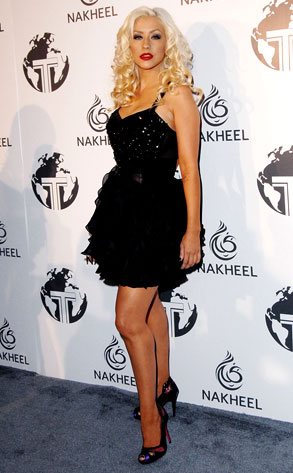 Jon Kopaloff/Getty Images
Ain't no other retailer for Christina Aguilera.
The petite vocal powerhouse has inked a deal to sell her upcoming compilation album, Keeps Gettin' Better—A Decade of Hits, exclusively through Target.
She joins John Legend, whose Live From Philadelphia is a Target exclusive, Carrie Underwood and Alicia Keys among the artists who've enlisted the big-box retailer to peddle their musical wares. Groups such as the Eagles, AC/DC and Journey have made similar arrangements with Wal-Mart.
Aguilera's greatest-hits collection, which also features two new songs, will be available in stores and on Target.com starting Nov. 11.
"I can't believe it's been over 10 years since my first album, and it was really exciting to put all of my favorite songs in one collection for my fans," said the 27-year-old "Genie in a Bottle" singer, who's also busy pushing a new signature fragrance, Inspire, and mothering her 7-month-old son, Max.