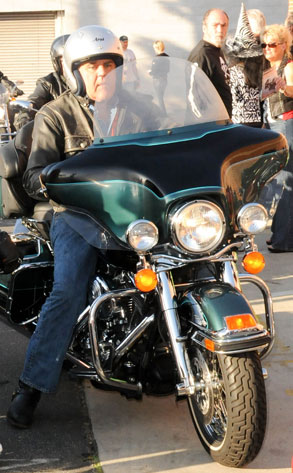 Albert L. Ortega/Getty Images
File this one under extremely bad timing.
As a motorcycle enthusiast and the grand marshal of Sunday's annual Love Ride in Glendale, Calif., Jay Leno wanted to inject a little humor into the event that he thought his audience of fellow bikers might appreciate: joking to the crowd that he wanted "to see somebody go down."
Sadly, he got his wish.